Christmas styling – 3 last-minute tips from designer Birdie Fortescue
Need a few Christmas styling tips and festive finishing touches from a design professional? Birdie Fortescue's are not to be missed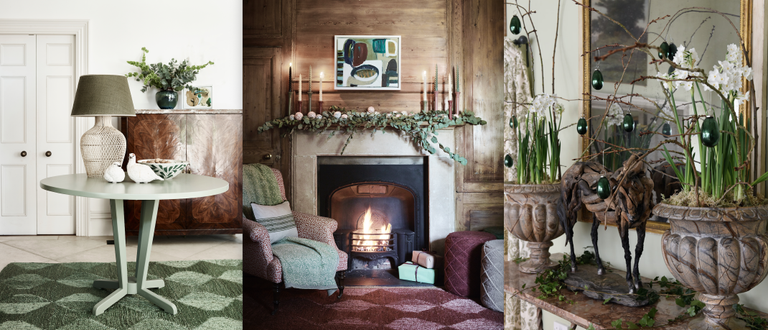 (Image credit: Birdie Fortescue)
Looking for some last-minute Christmas styling tips? 'However prepared you might be for the arrival of friends and family for Christmas, it's so often the case that you wish you'd had time to make a few extra tweaks and finishing touches,' says designer Birdie Fortescue.
'If you've found yourself dashing around the house wondering how to make everything look just a bit better, then read on for my three easy steps to Christmas styling perfection!'
Christmas styling – from Birdie Fortescue
We need no further invitation to boost our Christmas decor ideas with clever, stylish and easy Christmas styling.
1. Take your decorations up a notch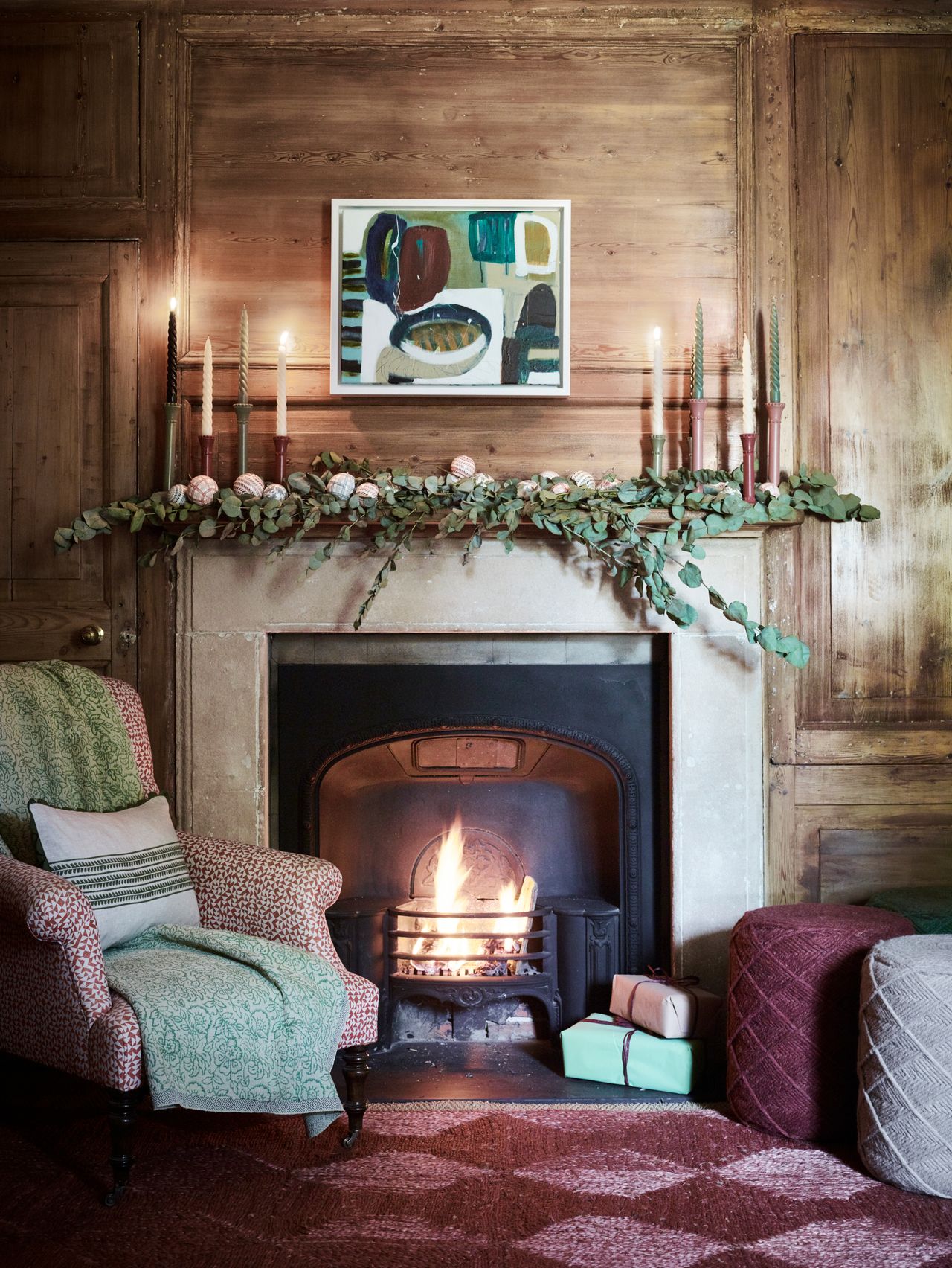 'Christmas decorations are one of very few things that the more-is-more rule applies to! But maximalism doesn't have to be tacky – using lots of natural materials and earthy tones keeps Christmas styling gentle and timeless. If your main entertaining space feels a little bare then take note of any surface that could be draped with a simple garland. Deep picture frames, mantlepieces and sideboards can all look lovely decorated with simple arrangements of ivy, spruce, eucalyptus or holly.'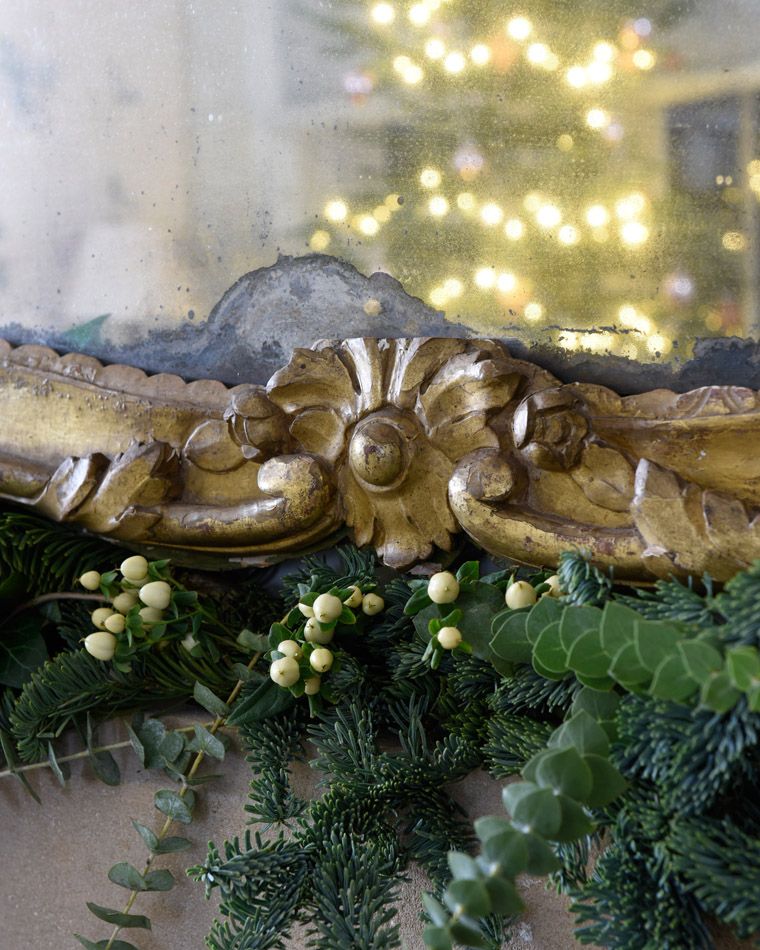 'There often isn't even any need to pre-arrange your Christmas foliage ideas – simply raid your garden or nearest hedgerow and lay branches in situ. Working from the middle outwards is generally best and means that the delicate fronds drape attractively over the ends or edges of your surface.'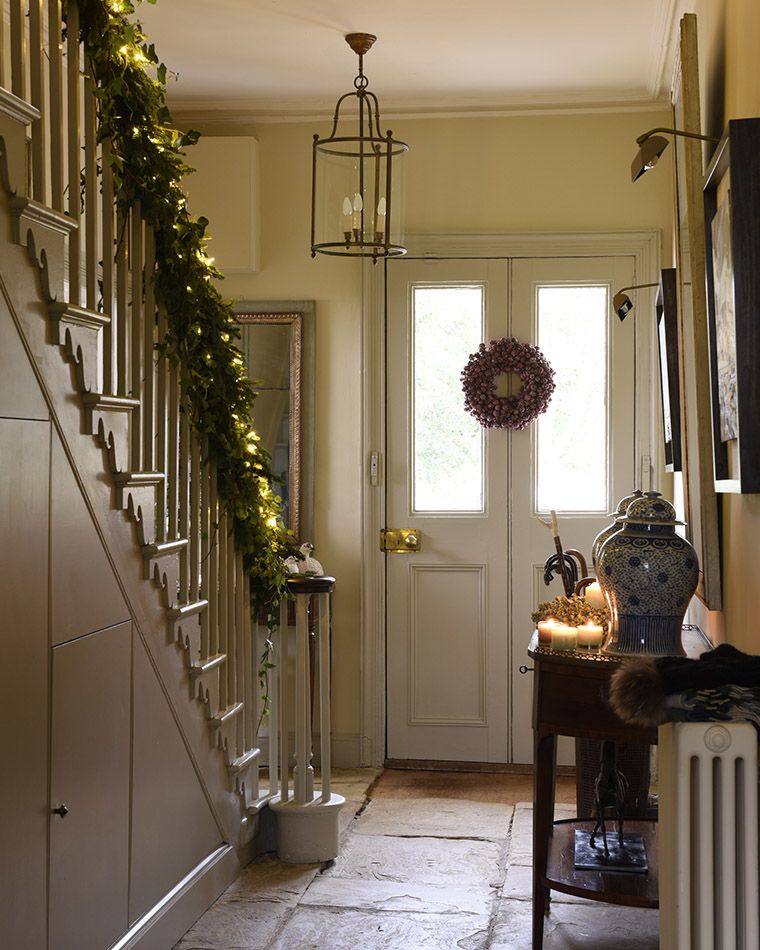 'Use the same principles to create Christmas stair decor ideas, such as a natural garland for a bannister. Work from the top down securing branches as you go with garden twine or florist's wire. Mix your greenery for a full look and make sure to incorporate delicate fronds of ivy or a similar trailing plant to keep the final effect loose and organic. For a final festive flourish twist fairy lights through your garland.'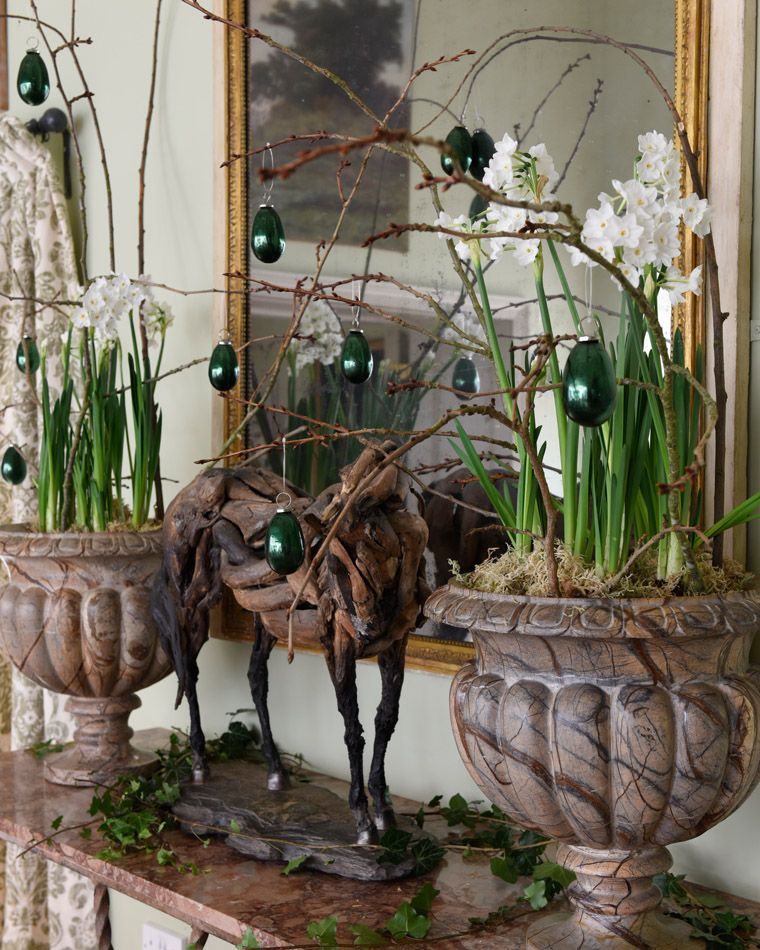 'If you have lots of baubles left over once you've finished decorating the Christmas tree then use them to adorn cut branches arranged in big vases or antique vessels. You could even stud branches in amongst potted winter house plants. Winter-flowering plants are very useful for adding color to bare surfaces and can even be moved from room to room.'
2. Try simple tweaks to your main entertaining spaces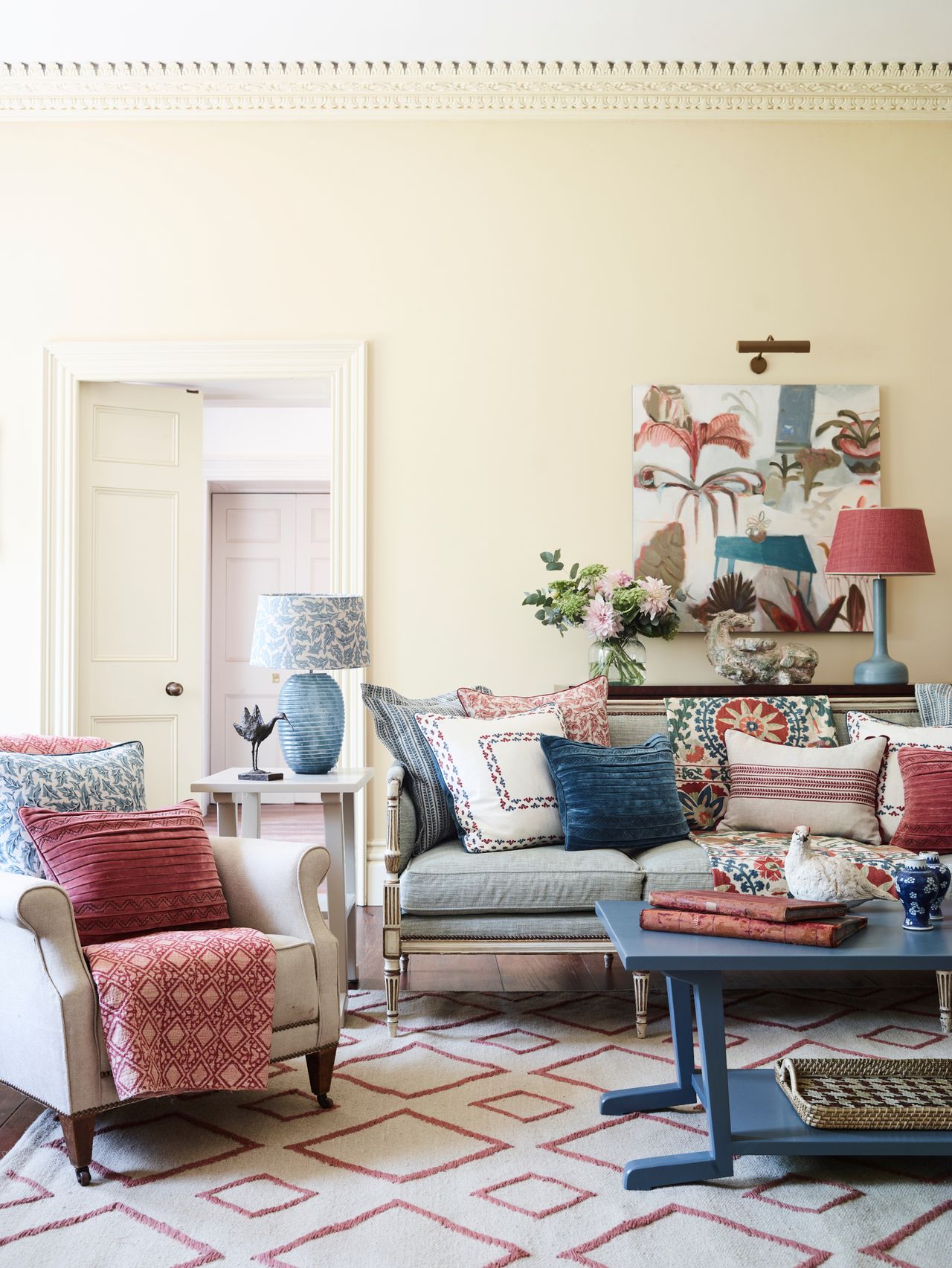 'The trick to getting Christmas living room decor ideas right is to start by standing back and taking a good look at the room as a whole. This will help you to focus in on key colors and work out exactly what's lacking.
'Nine times out of 10, you can massively improve Christmas styling by focusing on soft furnishings and lighting. Introducing some plump new cushions to your sofa and armchairs is one of the easiest and quickest ways to give a room a totally different look.
'It's all too easy to get used to your scheme and not notice that fabrics are looking a little tired or inners are as good as flat so a few new additions can inject new life in a matter of moments. Choose two or three colors from your scheme and then choose cushions in different textures based around these tones.
'A failsafe arrangement on a big sofa is to use large, plain cushions at the back and then stack forward with slightly smaller square and rectangular cushions at the front. Aim for asymmetry but balance and don't be afraid to mix patterns. Armchairs are easy to restyle – simply choose a square cushion that fits comfortably between the arms and use a rectangular cushion in front for ultimate comfort.'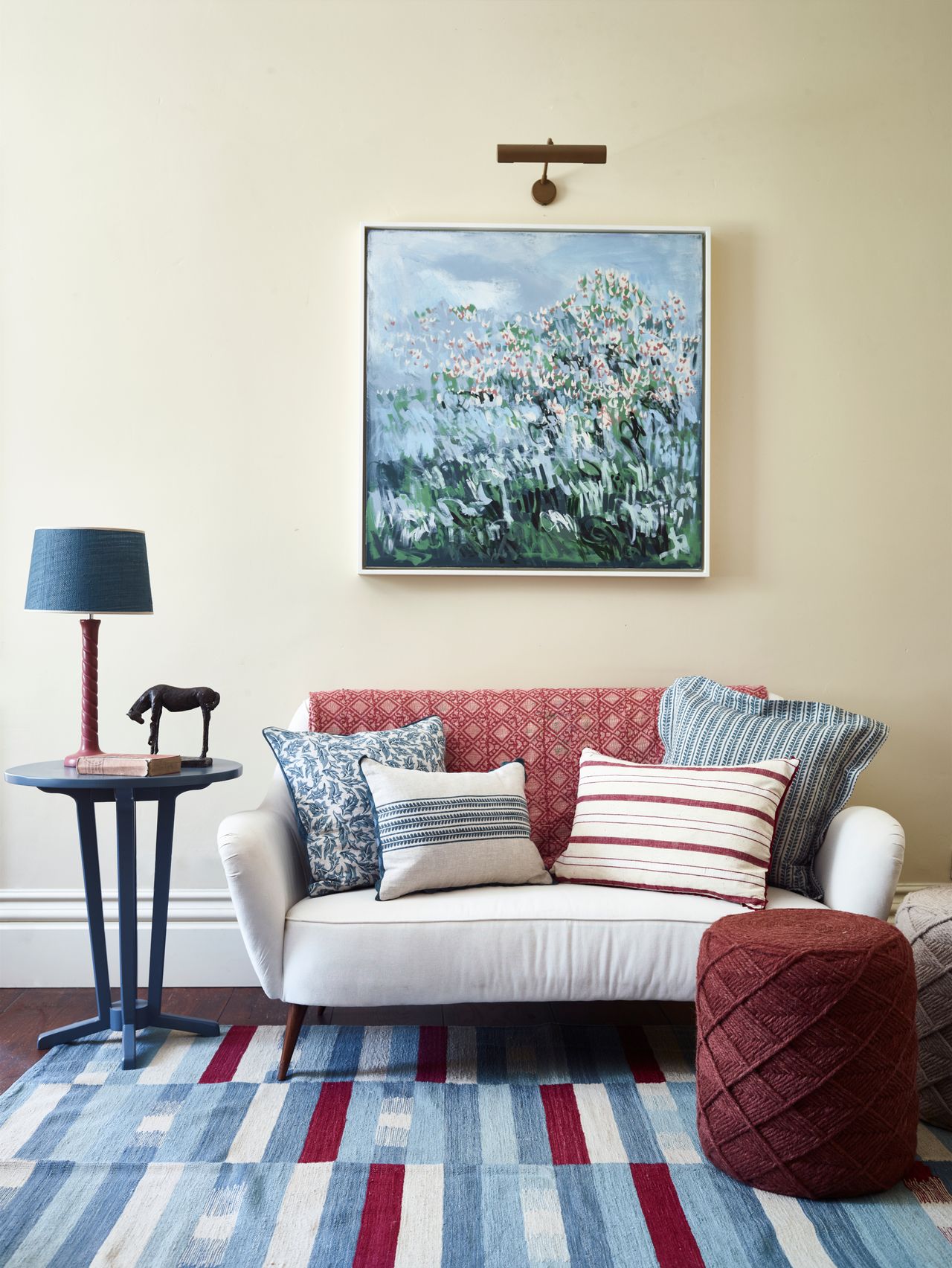 'The next things to consider are rugs and throws. It's amazing what a difference a rug can make to a room and if chosen carefully it can instantly tie a scheme together whilst also providing valuable comfort and warmth.
'In a sitting room always choose a rug that fills the main area of the room and sits just underneath all of the furniture around the edge. 'Floating' rugs are never a good idea as they alter the proportions of a space and can make rooms look smaller than they are. To say nothing of being an irritating trip hazard! This same basic rule for living room rug ideas also applies to bedrooms, halls and dining rooms.
'If in doubt always go larger rather than smaller and make sure that the rug fills the space generously. In this sitting room we took a previously very bland space and introduced strong tones of red and blue to echo the colors in the painting. The rug helped to tie the whole palette together and made the space feel much warmer.'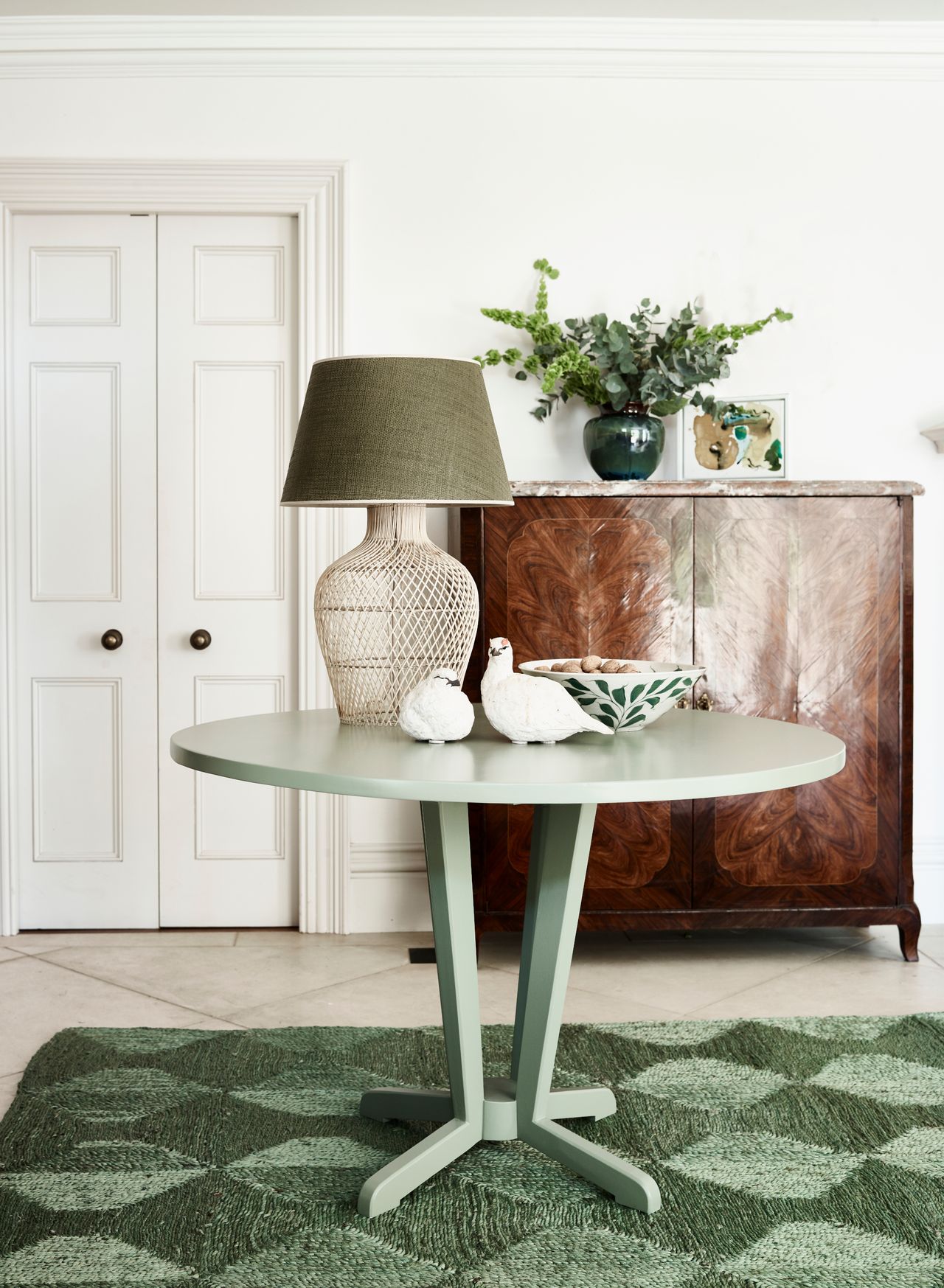 'As for Christmas hallway decor ideas, this elegant hall is beautifully proportioned and has some very nice architectural features, but it also felt quite cold and stark. Without changing any paint colors or altering the fabric of the room we created a bold look with some simple styling tweaks that revolved around the statement jute rug.
'Using such a strong color on the floor made it easy to introduce lots of complementary tones in lighting, works of art and decorative pieces. This gave a really authentic, lived-in look that would be easy to recreate in a similar space.
'A throw is one of the easiest things to add to a sofa, bench or armchair. It's a great way to inject extra color into a room and layering textures is an insider trick that's easy to recreate in your own home. If you've got a cupboard filled with throws you never use then dust them off and get styling!'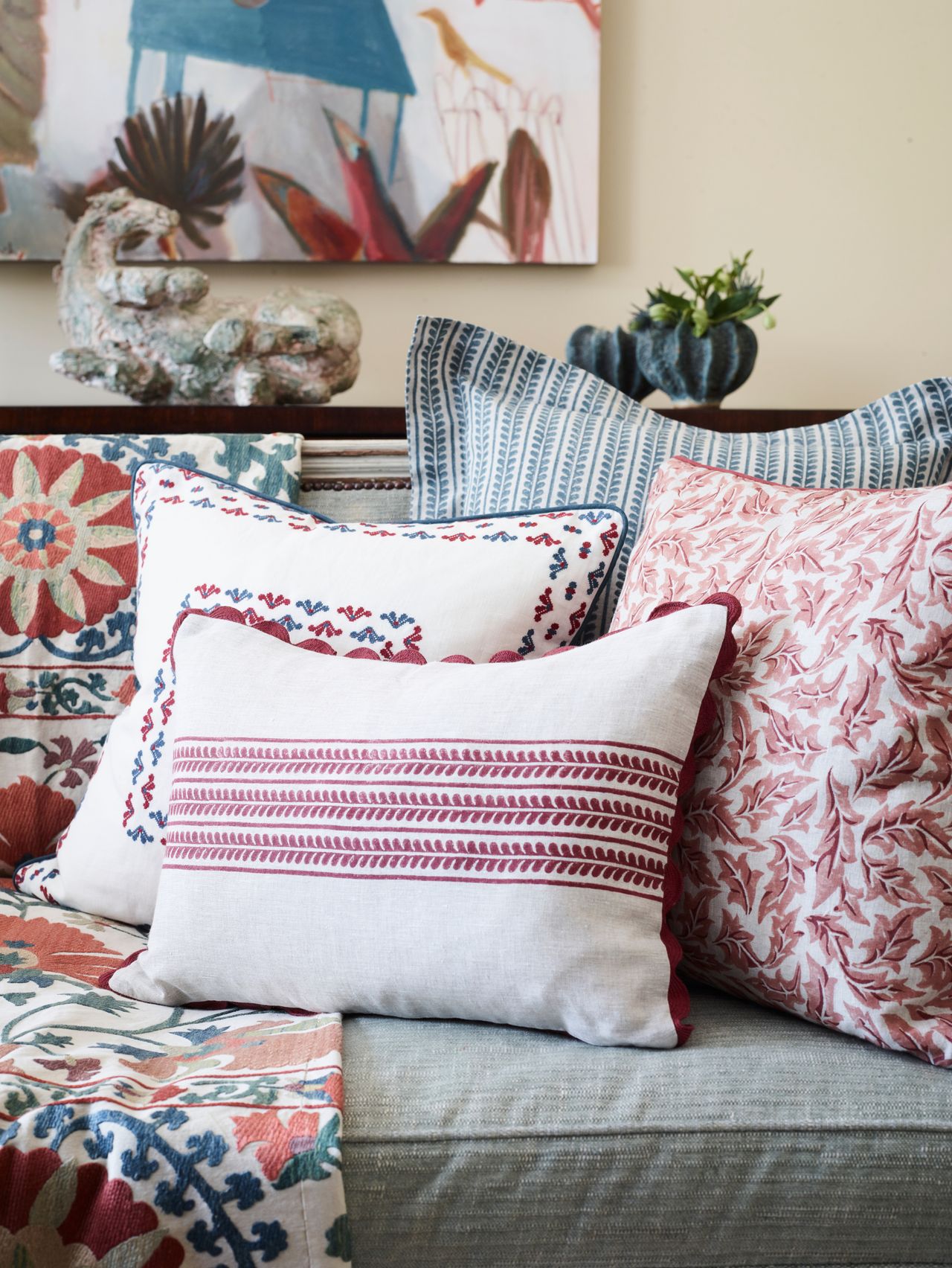 'There are a few different ways to use throws and it may be that you can use a variety of different methods of display in a single room. If you have a really show-stopping textile like a Suzani or vintage embroidery then use it in a prominent place. Laid across the back of a sofa always looks great and covering an entire sofa can be very effective too. This is particularly handy if your upholstery isn't looking as good as it might!
'For simpler fabrics folding or draping works well. For a relaxed look drape a throw across an entire armchair, making sure the fabric isn't too ruched to sit on. This also works well across the arm of a sofa. A folded look is a bit smarter and is a good choice for more formal spaces. Make sure your final fold is completely square and shows off any attractive trims or edges. Use over the back of a sofa or across the arm, either in the middle or slightly off-center.
'Finally if your main sitting area feels a bit cold and uninviting, then introduce some soft lighting. A well chosen table lamp or two will cast a warm light that also helps to zone your space. What might have been a dark and unused corner could then become a cosy nook for your guests.'
3. Give your guest bedrooms some attention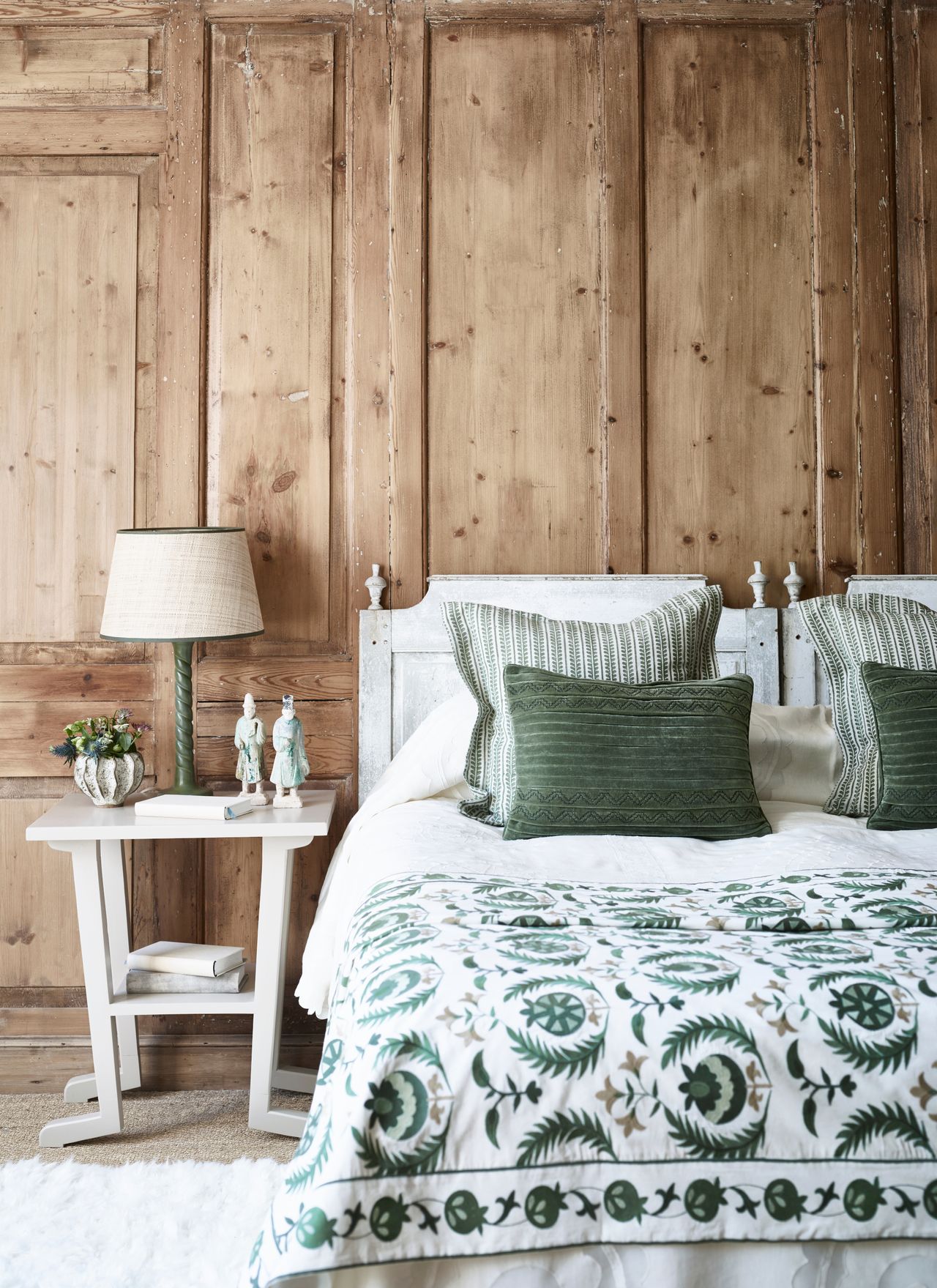 'With limited time, focus on making the bed as stylish and comfortable as possible, starting with a well-made blank canvas and a generous stack of pillows on each side. For ultimate layering, start to style a bed with a bedspread that covers the entire bed, then add a coordinating throw at the foot and two pairs of cushions which will sit up against the stacked pillows.
'Use a combination of plains and patterns and don't shy away from a mix of textures and designs. Square or rectangular cushions work well on beds and can even be mixed together so take your pick!'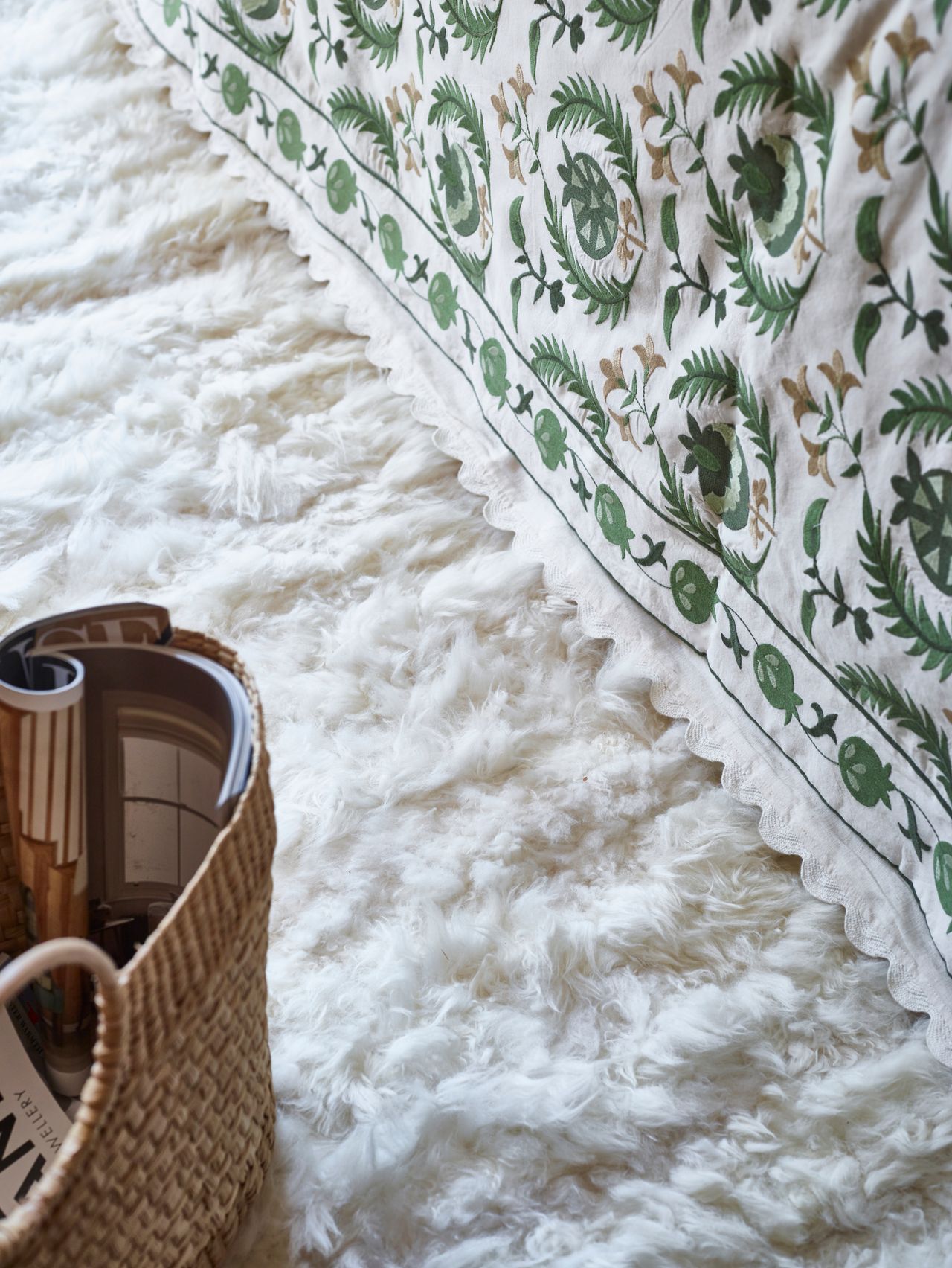 'A cozy rug at the side of the bed is a simple Christmas styling touch that makes such a difference to your guests' experience. Sheeps' skin or sheeps' wool are both lovely on bare feet and are perfect textures for winter.